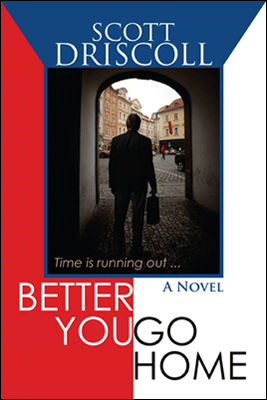 Now available
Winner of the Foreword Firsts debut fiction award!
Seattle attorney Chico Lenoch wonders why his Czech father refuses to contact family left behind the Iron Curtain. Searching through his father's attic after the Velvet Revolution, Chico discovers letters dated four decades earlier revealing the existence of a half-sister. He travels to the Czech Republic to find his forgotten sister and unearth the secrets his father has buried all these years.
There is self-interest behind Chico's quest. Most urgently, he is nearing kidney failure and needs a donor organ. None of his relatives are a suitable match. Could his sister be a candidate? Chico also meets Milada, a beautiful doctor who helps him navigate the obstacles to finding his sister. While Chico idealizes his father's homeland, Milada feels trapped. Is she really attracted to him, or is he a means of escape to the United States?
Chico confronts a moral dilemma as well. If he approaches his sister about his need for a kidney, does he become complicit with his father and the Big Shots of that generation who've already robbed her of so much?
Read Scott's blog to learn more, or preview the novel on Scribd.
Check out Scott's fall 2015 writing classes in Seattle, UW Literary Fiction I: Intro to Literary Fiction and UW Literary Fiction II Fall Intro class: Story Structure.
Don't miss these interviews with Scott:
Seattle P-I
Arc of a Writer
Magnolia Blossom Review
Donna Seebo radio show

Find out about upcoming readings and events.
Contact: sdriscol@u.washington.edu